Soap. A look at the different definitions for soap indicate how important a role it plays in our lives. By definition, soap is "a neutral salt made by reacting a fatty acid with a caustic alkali that is used in washing and cleaning". Simple logic would term soap as a substance that dissolves in water, thus forming a lather and thereby, acting as a cleansing agent. A philosophic or historic perspective would view soap as the "yardstick of civilization" as it was only by accident ancient Roman women (while washing clothes in river Tiber) identified soap. Whatever be the terminologies and definitions, soap has come to become an integral part of our lives, thanks to its washing, cleaning and body-soothing properties.
Why soap means so much: Soap has meant so much to human beings down the ages. Ancient people made soaps with tallow or lard adopting to crude methods like stirring-pots and making ash-water in the outdoors. The Sumerians rubbed  themselves with ashes and water to cleanse the grease from raw wool and cloth. Romans argue that the term 'soap' was derived from Mount Sapo where animals were sacrificed and rainwater mixed the ashes with water and fat to flow down as soapy substance. Tallow was the only ingredient in soap making then. Coarse soap was made from train oil, sweet soap was done with olive oil, while speckled soap was a product of tallow. Later, modern soap makers enhanced the art by using a lot of ingredients like animal fat, vegetable oils and other essential oils.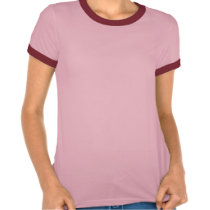 With advancement of soap making, many have taken up to the practice at home. There are different kinds of soapers around and this article is a rib-tickling take (most of which are referred to by many soapers in forums) on soap making with tallow and without tallow .
1. Naturalist soapers: These are the type of soap makers who swear by natural ingredients. They stick to essential oils, home-rendered animal fat and wood-ash lye. They include no artificial perfumes or coloring pigments in their soaps. Just tallow, lye and water is sufficient for them.
2. Vegetarian soapers: These soapers stick just to vegetable oils or essential oils. There is strictly no animal fat in their recipes. Even palmitic acid or musk or beeswax is abhorred in their soaps. They make pure "vegetarian" soaps without even a trace of animal fat.
3. Ranchers or Non-veggie soapers: These people vouch everything by fat. They belief that tallow or lard has a better standing than olive oil or coconut oil and try no recipe that does not have fat in its list. They make soap in the ancient way, relying only on the froth that fat can bring to soap.

4. Castile Makers: These are olive oil worshipers. They stir, stir and stir and go for a three-day trace period believing in the ancient wisdom – longer the time to trace, better the soap.
5. Latherists: These soapers believe that only soaps with rich lather cleanse well. If a soap does not froth  to their expectations, they add coconut oil or palm kernel or castor oil to make it lather. They trust too high on tallow-coconut oil combination to offer rich, creamy lather.
6. Oils-only soapers: These are people who work only with vegetable oils and say a strict NO to animal fat. They live by theories against beef tallow and believe that even an iota of it can lead to serious dangers like arteriosclerosis and other ailments. So, they do soap only with soap making oils.
7. Hard bar soapers: These people think that soap is soap only if it is as hard as rock (with froth). They love to use tallow or lard as it is one of the best ways to make hard bar soaps. Some modernists in this group work with palm oil and tallow combination.