With so many harmful climatic changes happening around us, biofuels are the best alternative resources of fuel that can help reduce the harms we inflict on our environment. Biofuels are made though esterification of fats or oils with alcohol like methanol. With so much being discovered in this sector, it can be said that biofuel would be the fuel of future. It is also safe for use in traditional engines (biodiesel in diesel engines) and have lower emission levels compared to regular fuels.
Biofuel manufacture: Fats or vegetable oils are used in biofuel manufacture. Since cultivation, production and shipment of biofuel using plant oils (vegetable oils) involves a lot of work, time and money, nowadays beef tallow or other animal fat is used in the production of biodiesel. Beef tallow biodiesel is highly beneficial for vehicles as it comes with minimal environmental pollution causing agents and is available for cheap as beef suet in markets and agricultural farms.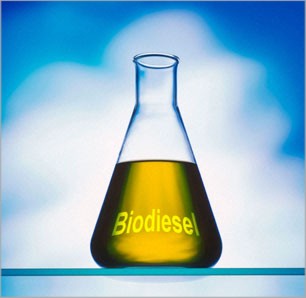 There are several reasons for use of biofuel in vehicles and for using tallow as the primary ingredient in the production of biodiesel:
1. Cheap availability: Compared to biofuel produced using vegetable oils or plant oils, biodiesel produced using tallow or other animal fat is extremely cheap. This is because of the ready availability of beef suet and the easy rendering process required to cleanse beef fat of its impurities. However, this will have a backlash on the effect of tallow use in other industrial applications like manufacture of soaps,  candles, leather etc.
2. Ready for use in existing forms: Biodiesel produced with tallow can be used in existing forms without modification. In fact, biodiesel would run more smoothly in engines in comparison to other alternative sources of fuels. It actually lubricates the engines better with clear burning emissions and thereby, a better environment. Biodiesel's super-lubrication properties acts as a solvent to cleanse the engine. This effect is especially produced using B100 (100% biodiesel) or B20 (20% biofuel and 80% petroleum) fuels. However, biodiesel is very effective and complies with existing standards when mixed with 5% of regular diesel.
3. High flash point: Biofuel made with tallow runs  through the same compression process as regular transport fuels, igniting compressed, ultra hot air to make the vehicle move. Biofuel has a high flash point – the combustion or ignite point. While petroleum based biofuels ignite at about 125 degrees F, tallow biodiesel is safe even up to 300 degrees F.
4. Just like regular diesel: When it comes to mileage, biodiesel is just like regular fuels. It generally provides the same number of miles per gallon as regular diesel.
5. Cleaner environment: Biodiesel with animal fat like tallow is definitely the best way to a cleaner environment. It does not have pollutants that contribute to smog and global warming. It also has fewer cancer-causing agents. Above all, biodiesel is approved by Environmental Protection Agency (EPA) and meets the requirements and health effects of clean air act.